Hello.
I am quietly hiding my breath in Hokkaido, where a great deal of snow is falling every day.
I hope everyone is doing well.
"Hakodate Photo Exhibition" Pert.5 - Fisheries
It began on February 19.
The Hakodate Photo Exhibition has been held in the agricultural section, winter, early summer, autumn, and the market section, and this will be the fifth exhibition!。
For this edition of the fishery section, we took the photographs with the aim of creating portraits that convey the personality of the fishermen, rather than the fishermen fighting.
I hope to convey the strong vitality of the young generation of fishermen and the warmth of their families.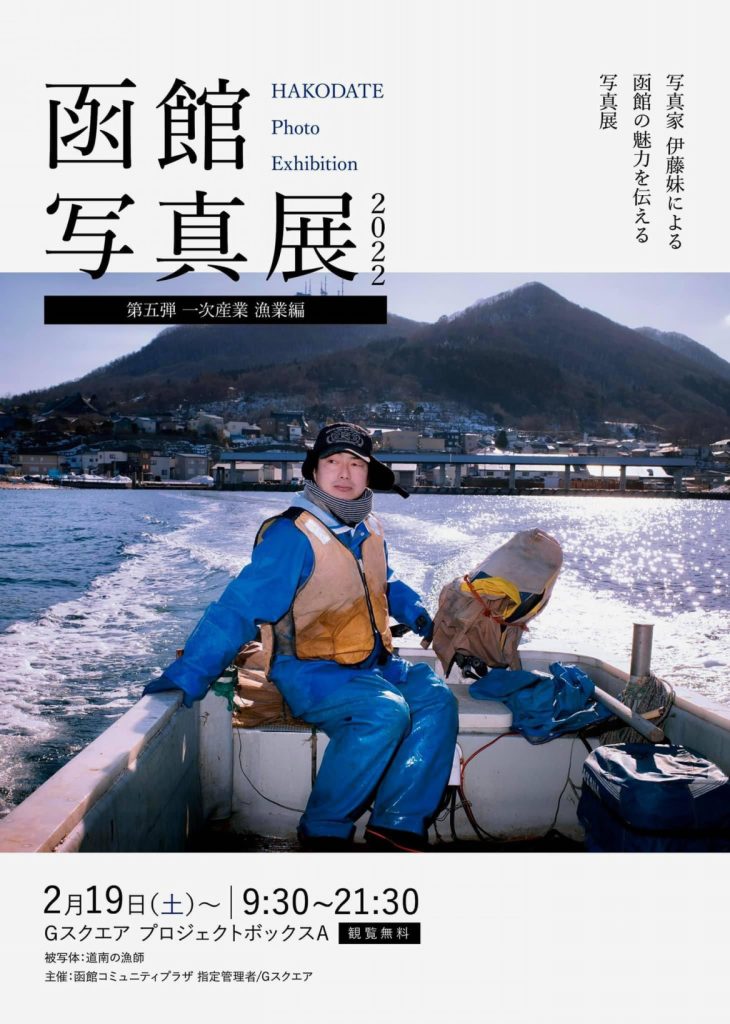 If you are in the neighborhood, please visit G Square on the 4th floor of Hakodate Siesta.
We look forward to seeing you there!
・・・・・・・・・・・・・・・・・・
"Hakodate Photo Exhibition" Pert.5 - Fisheries
■ February 19, 2022 -
■ 9:30 - 21:30
■ Free admission
■ (photographic) subject
・Fishermen in and around Hakodate
■ photographer
Mai Ito
■ venue
Hakodate Community Plaza G Square Project Box A
・・・・・・・・・・・・・・・・・・
#函館コミュニティプラザGスクエア
#Gスクエア
#函館写真展
#第五弾漁業編
#漁業
#函館がちょっと誇らしくなる
#函館活性化
#シエスタ4F
#シエスタハコダテ
#はこだて #函館 #hakodate
#伊藤妹
#写真